Welcome to the RPCV's of Houston Website
We are the home of the Houston Area Returned Peace Corps Volunteers. Our group started in 1985 and has been going strong for 28 years.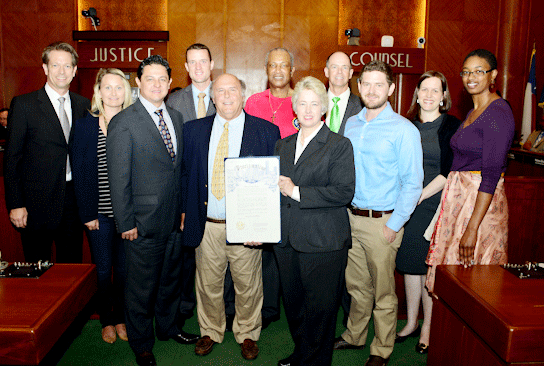 See news about our former President: Ryan on our Member Profiles page
Coming Soon:
May Reconnect...back on Friday!
Where: La Fogata Restaurant
: 11630 SW Freeway
When: Friday, May 31 at 6pm
Annual International Dinner and Peace Corps Partnership Fundraiser is coming June 8th!
Peace Corps Week
See our Peace Corps Week Proclamation from Mayor Parker Click Now The official presentation of the Proclamation was Tuesday March 19th at City Hall(see photo above). CLICK to see the VIDEO of the presentation.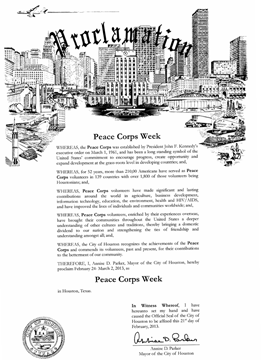 NEWS: Colorado State University has a MBA program for RPCV's. CLICK HERE for the flyer.